All grown up: Simply Spiked Lemonade launches new campaign
Source: https://www.molsoncoorsblog.com/simply-spiked-lemonade-ads
Following its successful launch, Simply Spiked Lemonade, a collaboration between Molson Coors Beverage Company and The Coca-Cola Company, is now gearing up for a full-fledged marketing blitz, starting today with a series of ads set to air across TV, digital, social, Spotify and out-of-home in select markets.
The six- and 15-second spots are rooted in a simple insight: Simply -- the immensely popular non-alcohol beverage that inspired Simply Spiked Lemonade – turned 21. It's tagline? "It's Getting Juicy."
"This is a perfect, serendipitous moment for us to bring a spiked product to the world as the juice brand actually celebrates its 21st birthday this summer," says Joy Ghosh, vice president of marketing for above-premium brands and flavored malt beverages for Molson Coors. The ads will air during marquee programming, including some of TV's most-anticipated shows.
When Simply Spiked Lemonade launched last month, it was declared "the drink of the summer," and if early sales data is any indication, it's earning that distinction.
After just four weeks in market, Simply Spiked Lemonade has sold over 6 million cans and earned a 3.6 dollar share of the flavored malt beverage segment, according to IRI multi-outlet and convenience store data, a testament to just how much consumers are excited by its launch.
"It shows there's real consumer pull and excitement behind the launch so far," says Ghosh. "All the data says we're off to a fast start with potential for much more."
One of the keys to this fast start has been the strong earned media and social buzz behind the Simply Spiked Lemonade brand, Ghosh says. With than 2 billion media impressions so far, Simply Spiked Lemonade has staked out a place in culture, amplified by enthusiasm from fans across social media platforms.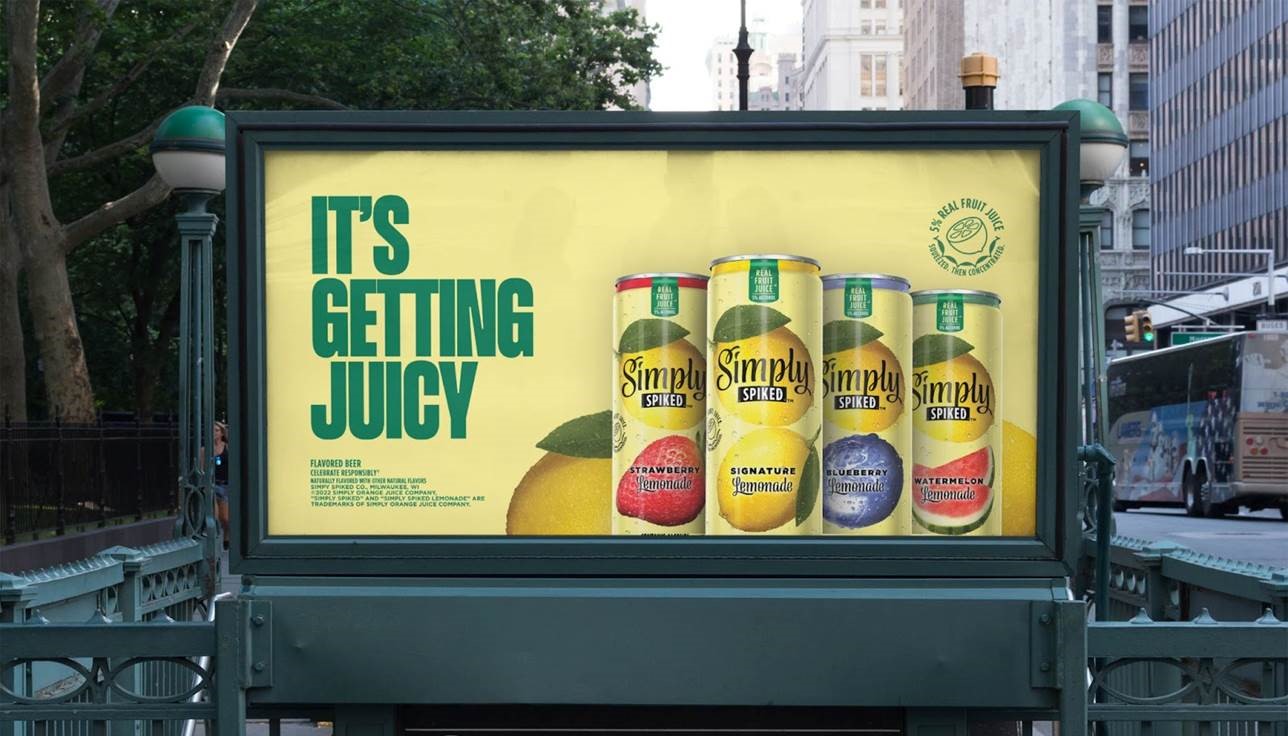 Distributors and retailers were just as excited for Simply Spiked Lemonade, resulting in huge initial orders. Two new production facilities are now making Simply Spiked Lemonade to meet demand.
"We're ramping up supply to keep up with excitement around the brand, and the supply chain moved mountains to ensure we can handle more production and are ready for the future," Ghosh says.
Ghosh expects Simply Spiked Lemonade's momentum to continue throughout the summer as more legal-age drinkers discover it.
"Simply Spiked Lemonade is on fire," he says. "We're ready to celebrate its 21st birthday and keep the party going all summer long."
More News